Holy Family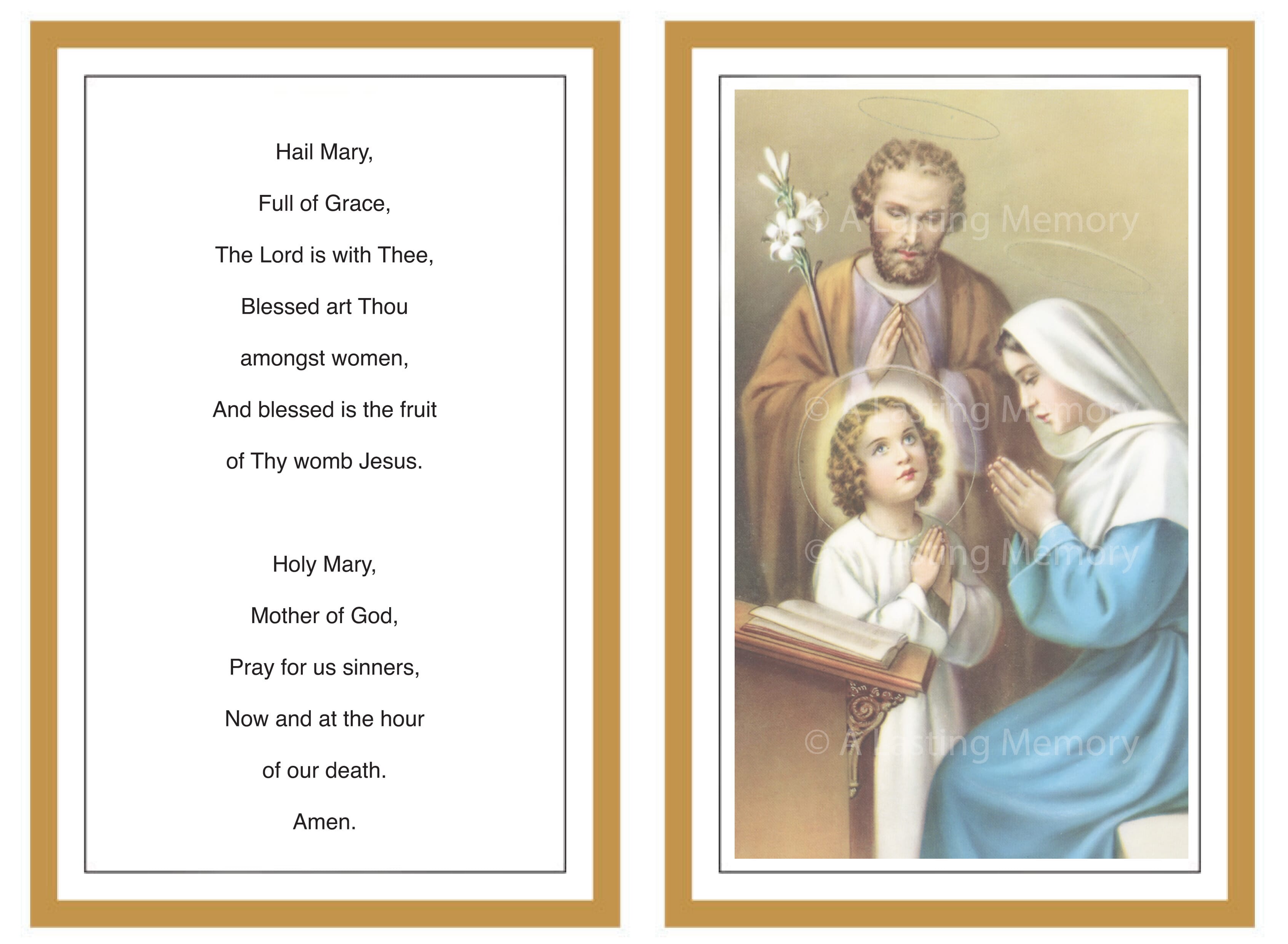 Guides
Click each for more info
Your life was love and labour,
Your love for your family true;
You did your best for all of us,
We will always remember you.
Along the road to yesterday,
That leads me straight to you,
Are memories of happy days,
Together we once knew.
God grant me the serenity to accept
the things I cannot change...
courage to change the things I can
and wisdom to know the difference.
We miss you from your fireside chair,
Your loving smile and gentle air,
Your vacant place no one can fill,
We miss you mother and always will.
Each time we look at your picture,
You seem to smile and say,
Don't be sad but courage take,
And love each other for my sake.
A bouquet of beautiful memories,
Sprayed with a million tears,
Wishing God could have spared you,
If just for a few more years.
Step 1
Complete product details such as quantity, verse and style.
---
Step 2
Add to cart.
---
Step 3
Continue shopping for other products and add those to your cart.
---
Step 4
Click the Cart button at top of the page. Proceed to the checkout page.
Step 5
Add all relevant deceased details, upload a photograph and choose your payment option (cheque, bank or card).
---
Step 6
We will design and email you a proof, for your approval before print.
---
If you need any help ordering,
contact us on 086 4151249