78023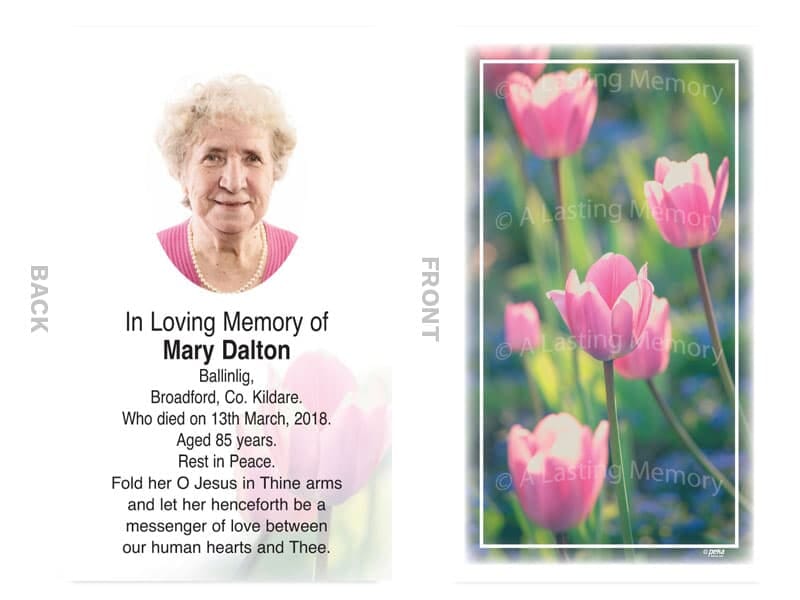 Guides
Click each for more info
Step 1
Complete product details such as quantity, verse and style.
---
Step 2
Add to cart.
---
Step 3
Continue shopping for other products and add those to your cart.
---
Step 4
Click the Cart button at top of the page. Proceed to the checkout page.
Step 5
Add all relevant deceased details, upload a photograph and choose your payment option (cheque, bank or card).
---
Step 6
We will design and email you a proof, for your approval before print.
---
If you need any help ordering,
contact us on 086 4151249